IB World Religions SL Tutors in Minneapolis, MN
Results 1 - 5 of 5
Education
Morningside College - BA, Religious Studies & World History , University of Denver - MA, Islamic Studies
Experience
I love to grow though learning, and I want to assist students in meeting their scholastic goals as well.I offer tutoring in European History, Geography, IB Geography HL, IB History HL, IB World Religions SL, Religious Studies, AP Human Geography, ESL/ELL, English, Algebra 1,...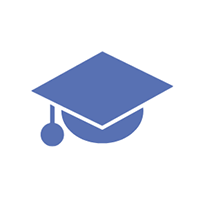 Justin R.
Private IB World Religions SL tutor in Ham Lake, MN
University Tutor
5
Justin R.
Education
University of Iowa - Bachelors, Japanese Language and Literature
Experience
During my studies I also focused on creative writing and poetry . I invested a great deal of time and effort in a variety of poetry workshops which gave me the opportunity to study with one of the country's leading creative writing professors . I further spent a year in...
Education
University of Minnesota BA Russian MA Political Science PhD History Winona state University BA History ...
Experience
I know what it takes to get into the school of your choice, and how to succeed once you get there . My career goal was a tenured position as history professor at a liberal arts college, but bad timing, bad decisions, and bad luck has placed that goal out of my reach . ...
Education
Westmar University and Briar Cliff University - BA, Art, Speech and Drama, Theology
Experience
I have taught in the classroom, in the studio, in my home, in the theater and out of doors . I have been fortunate enough to have a wide range of class sizes and one on one teaching . I am currently in continued training as a Life Coach which I feel helps me to provide...
Education
Licensed teacher. I have been teaching middle school students for 12 years. My license is k-6, 5-8 language arts, and pre k-adult...
Experience
I love working with children . I enjoy seeing the lightbulb go off on their minds when a concept finally makes sense . I have experience with all ages. 1st Grade, 1st Grade math, 1st Grade Reading, 1st Grade Writing, 2nd Grade, 2nd Grade math, 2nd Grade Reading, 2nd...