IB Language A: Language and Literature SL Tutors in Minneapolis, MN
Results 1 - 8 of 8
Education
Morningside College - BA, Religious Studies & World History , University of Denver - MA, Islamic Studies
Experience
I love to grow though learning, and I want to assist students in meeting their scholastic goals as well.I offer tutoring in European History, Geography, IB Geography HL, IB History HL, IB World Religions SL, Religious Studies, AP Human Geography, ESL/ELL, English, Algebra 1,...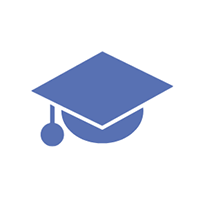 Justin R.
Private IB Language A: Language and Literature SL tutor in Ham Lake, MN
University Tutor
5
Justin R.
Education
University of Iowa - Bachelors, Japanese Language and Literature
Experience
During my studies I also focused on creative writing and poetry . I invested a great deal of time and effort in a variety of poetry workshops which gave me the opportunity to study with one of the country's leading creative writing professors . I further spent a year in...
Education
St. Cloud State University - BA, Communication Studies , University of North Texas - MS, Communication Studies
Experience
Teaching Experience: University of North Texas - 2 years - Department of Communication Studies, Texas Woman's University - 1 year - Department of English Speech and Foreign Language, Institute of Reading Development - summer program - PreK-Adult Reading Classes, Minneapolis...
Education
Aveda Institute-CMT License Minneapolis Community and Technical College- Associate of Fine Arts Degree Minneapolis College of Art...
Experience
20 years teaching dance, theater, writing, and all the visual arts at various locations including but not limited to: the YWCA, Stagecoach, Sejong Academy, Waldorf schools, Miniapple Montessori, various nursing homes, and Community Education. 6th Grade Reading, AP English...
Education
Macalester College - Undecided Major, Hispanic Studies Minor. Class of 2018.
Experience
I have tutored high schoolers in Algebra 1, so they could pass a summer school course . I have also helped instruct a third grade summer school class . I am a native Spanish speaker, I am fluent in Spanish and English . Elementary Math, Trigonometry, AP Spanish Language,...
Education
Saint Paul College- AA Degree Liberal Arts. Transferring to Concordia University to major in Communication Studies, while minoring in...
Experience
I tutored in subjects like: Writing, Reading, English Composition and Lit classes . I love tutoring because I like getting to know people, and since I am majoring in Communications, I think doing this would allow me to experience how relationships develop . I love helping...
Education
Undergraduate degree in Geology from University of Illinois (with Honors Thesis). Graduate degree in Engineering and Graduate Business...
Experience
Among my current clients is an immigrant targeting Ivy League admission and two brothers, who are top students in AP math and science but need assistance in history, literature and writing composition. Human Geography, CLEP History of the United States II: 1865 to the Present,...
Education
Licensed teacher. I have been teaching middle school students for 12 years. My license is k-6, 5-8 language arts, and pre k-adult...
Experience
I love working with children . I enjoy seeing the lightbulb go off on their minds when a concept finally makes sense . I have experience with all ages. 1st Grade, 1st Grade math, 1st Grade Reading, 1st Grade Writing, 2nd Grade, 2nd Grade math, 2nd Grade Reading, 2nd...